Bundaberg Full Day - Botanic Gardens, Bundaberg Barrel & Bundaberg Rum (+ BONUS Hinkler Hall of Aviation Entry) HOLIDAY DEAL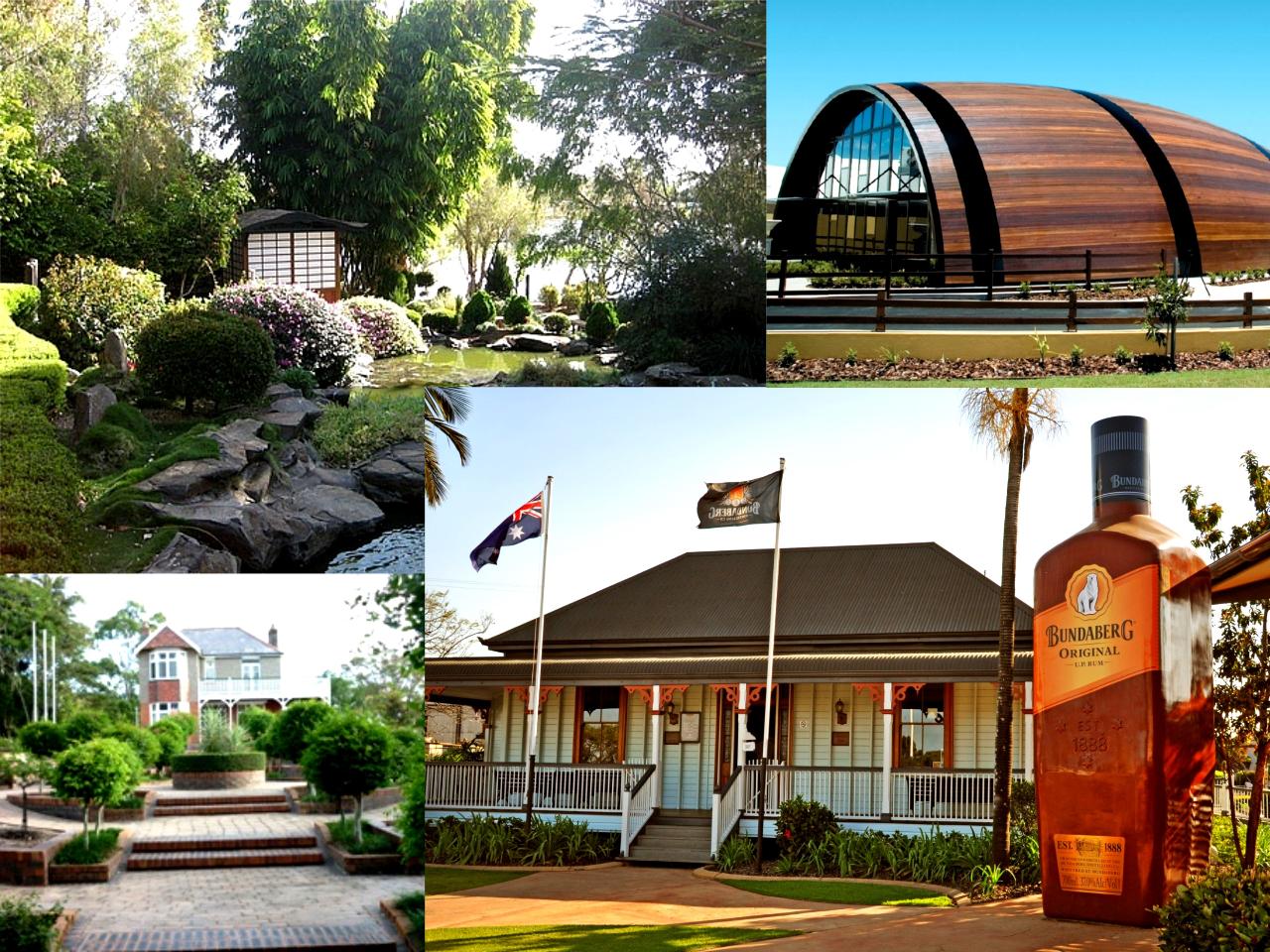 Duration: 7 Hours
Location: Bundaberg, QLD
Enjoy a full day experiencing Bundaberg with return transport included. On this tour, you will:
visit the beautiful Bundaberg Botanic Gardens
taste Bundaberg Brewed Drinks with a self-guided tour of the Bundaberg Barrel
tour the factory where Bundaberg Rum is made
Itinerary
Be collected from your accommodation in Bargara between 9.00am to 9.20am or Bundaberg between 9.30am to 10.00am. A great way to spend a morning is in the sub-tropical surrounds of the Bundaberg Botanic Gardens. A magnificent lake, creating a habitat attracting up to 114 species of birds, is centrepiece of the Botanic Gardens, while a wedding chapel, shaded picnic areas, themed boardwalks, Japanese gardens and children's playground enhance the appeal of one of Bundaberg's favourite lifestyle precincts. Here you can visit the Hinkler Hall of Aviation (BONUS - ENTRY INCLUDED) and its exhibits including Hinkler House and Fairymead House, the Bundaberg & District Historical Museum, the Australian Sugarcane Railway and the nearby Bundaberg Railway Museum or enjoy a meal (own expense) at Café 1928.
Depart at 12.15pm for the Bundaberg Barrel. Discover the secrets of Bundaberg Brewed Drinks with a variety of hands-on activities at the home of ginger beer. Take an amazing journey through
the True Brew Experience Tour. Use the interactive touch screens to see what happens to the humble ginger root as it's crushed, brewed and fermented to make the world's finest ginger beer. You can also sit back and enjoy the unique 15 minute 3D hologram adventure, 'Doug's Promised Land' in the theatre. The Sampling Bar offers free product tastings of the entire range of brewed drinks. At last count there were 14 delicious flavours to try, including the famous Bundaberg Ginger Beer.
Arrive at the Bundaberg Rum Distillery for a 2.00pm Factory Tour. The Bundaberg Distilling Co. was born in 1888, when a band of ingenious Sugar Millers turned a horrendous Molasses surplus into fine Rum. Many have likened The BDC Distillery Experience to an expedition into the Congo, it is a journey into the unknown. The tour begins in the past with The BDC Story, then your tour guide will lead you to the swirling wells of molasses, mysterious processes of fermentation and distillation, around to the grand Barrelhouse where you walk through an historic oak vat the size of a small house. Adult guests aged 18 years and over (LPA+) are also invited to two samples in the Bundy Tasting Bar at the conclusion of the tour. Return to your accommodation, arriving at Bundaberg accommodation between 3.30pm to 4.00pm and Bargara between 4.10pm to 4.30pm.
Departures

Pick up from your accommodation in Bundaberg or Bargara and return at the end of the day is included.
Departure from Bargara is between 9.00am and 9.20am. Return to Bargara is between 4.10pm and 4.30pm.
Departure from Bundaberg is between 9.30am and 10.00am. Return to Bundaberg is between 3.30pm and 4.00pm.
When booking, please select your accommodation or preferred departure point from the list. If your chosen point is not shown, select "Other" and enter the details in the box.
If you are unsure where you will be staying, please choose the Visitor Information Centre which is located in Bourbong St.
Payment Terms & Conditions
Full payment is required upon booking online. The tour cost is non-refundable however a date change can be requested at least 24 hours prior to departure.. Transfer of your booking to a different date is not guaranteed as it is subject to availability.
Contact Us
Bundaberg Coaches are located at 20 Verdant Siding Rd, Thabeban QLD 4670.
Call 0741531037, email info@bundaberg-coaches.com.au or follow us on Facebook at www.facebook.com.au/bundabergcoaches.
Use the "Contact Us" box on this page or details above to get in touch.